For those who only make occasional use of a private plane, averaging less than 25 hours per year, chartering your flights makes the most sense for a variety of reasons. Chartering affords all the benefits associated with private plane travel without the ongoing burdens of owning a jet, including maintaining your aircraft and paying for crew and other operating costs. 
Traveling by private plane allows you to experience a higher level of comfort, convenience, and safety. Arrive at your destination healthy and well-rested by avoiding the crowds associated with large planes and airports. Schedule your flight based on your own commitments rather than trying to coordinate with predetermined schedules.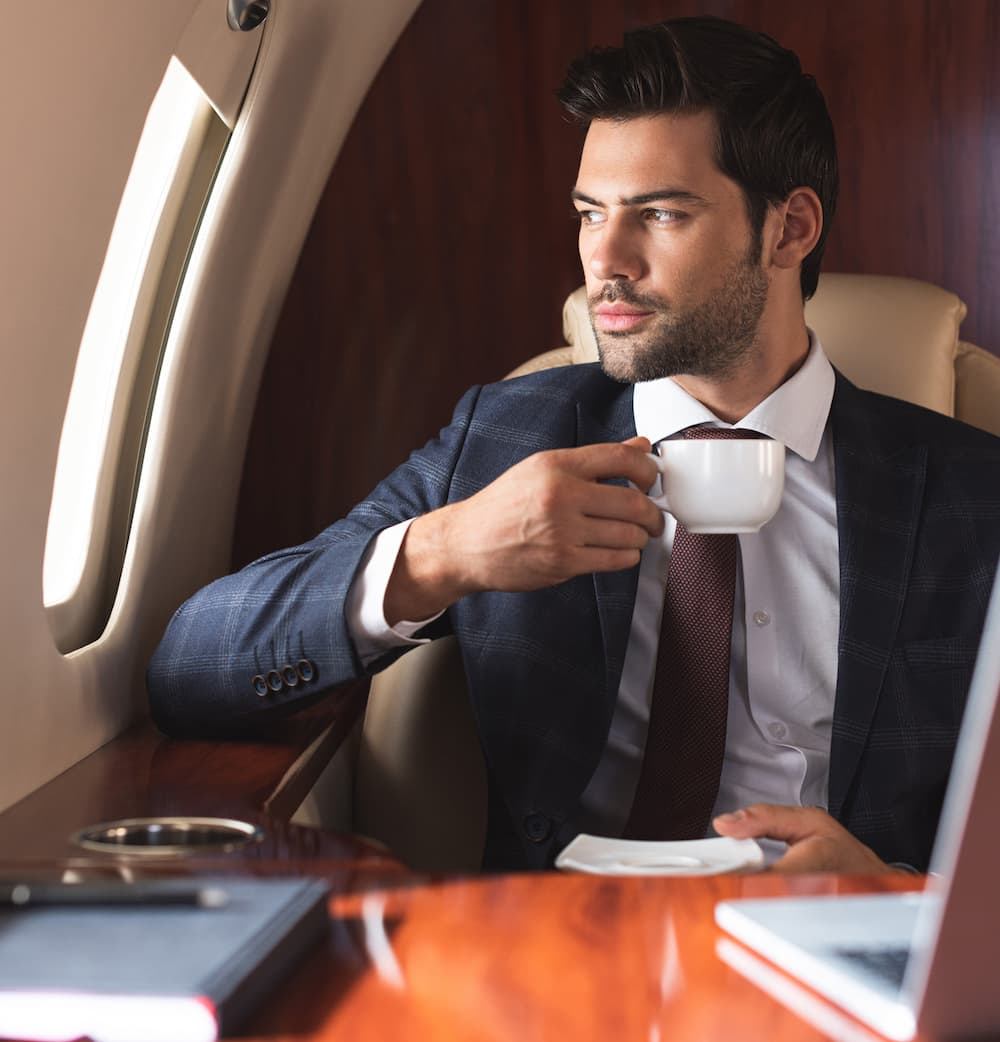 Our Experience and Qualifications
Orbis Aviation is a company specializing in private jet acquisition, founded by Olivier Monard in Melbourne, Florida. Olivier started his career at Dassault Falcon Jet as a research and development engineer. Later, he joined Jet Aviation in Switzerland where he applied his knowledge and expertise in Airbus and Boeing business jet cabin development. Olivier has developed a far-reaching network of contacts within the industry through these years of service that help him to handle every aspect of a sale or custom completion.
In addition, Olivier Monard has extensive training in communications, negotiations, and closings. He has turned his passion into a career, deciding to helping his clients win more in the complex world of private jet acquisition. Olivier understands that the process of buying, selling, or designing private aircraft is exhausting and time-intensive.
He handles this process for clients who don't have the time or the desire to follow it closely themselves, reporting directly to you or a member of your company every step of the way. In this manner, you can not only avoid the pitfalls of this complex process, but you can also feel secure knowing that your project is in the best of hands and that it will be managed in a professional manner.
Why Choose Orbis Aviation?
Our clients trust us to achieve their desired result quickly and efficiently. Learn more about what sets Orbis Aviation apart from our competition and makes us the best choice for your charter flight or aircraft acquisition.
Schedule a Consultation Today.
Ready to discuss your needs and get started with Orbis Aviation? Whether you're planning a charter flight or purchasing your first private jet, don't hesitate to contact us.